GetReal Forum සොඳුරු නවාතැන​
මම මේ Forum එකට ඇවිත් තවම මාසයයි. අපි වගේ සමාජයෙන් ගැරහුම් ලබන සමකාමීන් …
This is simply being Clothes free (Heluwen) with others. I have asked this question from many homo and hetero guys and the responses have not been favorable. For heteros its about being gay and for …
Frangipani -සයපෙති කුසුම​
Who is online?
In total there is
1
user online :: 0 Registered, 0 Hidden and 1 Guest
None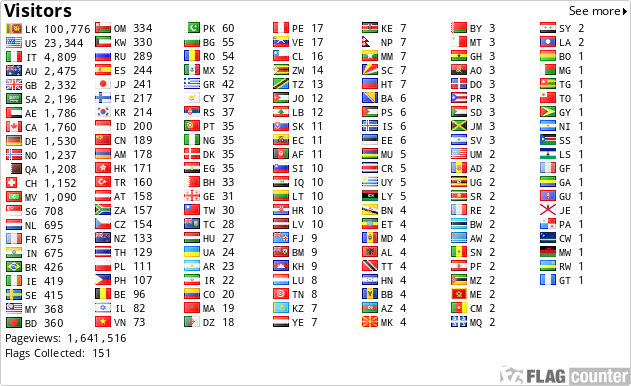 You are currently viewing our boards as a guest which gives you limited access to view most discussions and access our other features.
---
By joining our free community you will have access to post topics, communicate privately with other members (PM), respond to polls, upload content and access many other special features. Registration is fast, simple and absolutely free so please,Register our community today!
---
If you have any problems with the registration process or your account login, please Contact us.
Top posting users this month
Top posting users this week
Most active topic starters
Statistics
We have 1446 registered users
The newest registered user is sandu wickramarathna
Our users have posted a total of 29472 messages
in 1493 subjects